Between the trees
A natural learning place on a model organic farm near Bogor, West Java.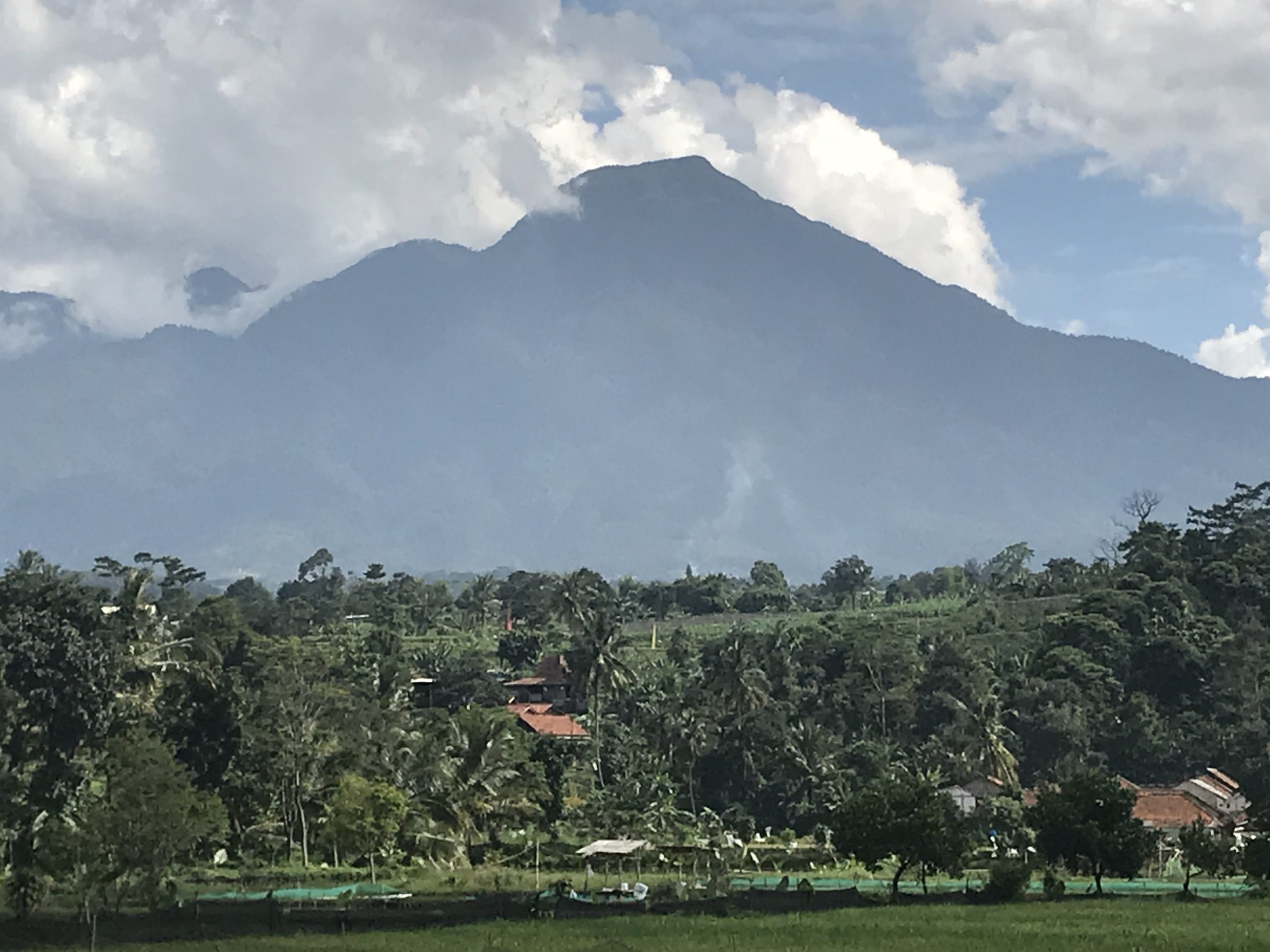 Welcome to 5EyesFarm
We believe that positive change can happen. By growing healthier food and developing better methods, we can implement and share creative resilience to strengthen all our futures.
We are learning to restore the land, create organic gardens, recycle everything, build sustainably, better prepare food and share learning.
We are now on our way to establishing forest gardens – the most productive use of land. And we have a bigger plan for teaching and social development in the region.
We invite you to join with us on a journey of discovery as we experiment with and develop a range of innovative projects.
We Have the Potential to Positively Affect Our Future, and We're Working To Do Something About It
Making 5EyesFarm 2017-2018.
Environmental approaches
Recycling, reusing, restoring, re-making and selecting products carefully for resilience and a different future. We have used 14000 recycled car tyres to help build the farm… we have used 1000's of plastic bottles to build walls… We have many innovative ways to utilise product effectively and sustainable.
Social Benifit
Teaching the village children English and helping families get ahead is one of our main focuses here. We are their main opportunity in this context. Also, training local farmers to convert their mono subsistence crops slowly into forest gardens for better food security, bio diversity and economy.
Sustainable Farming
Applying organic farming practices to productive food growing and animal raising. Natural farming and permaculture influences all that we do. The soil, the compost, the water, the clean, chemical free processes and all the associated protections and systems. Organic farming becomes organic life for us. 
Innovative Learning
Our Green-Ed centre offers workshops, tours, specially tailored courses and connecting with nature. Hands, Head, Heart learning in nature you can apply to your garden, kitchen, courtyard, patio or windowbox. Try our hands-on learning even if you can't come to the farm in person. Connect with us virtually and add something special to your life.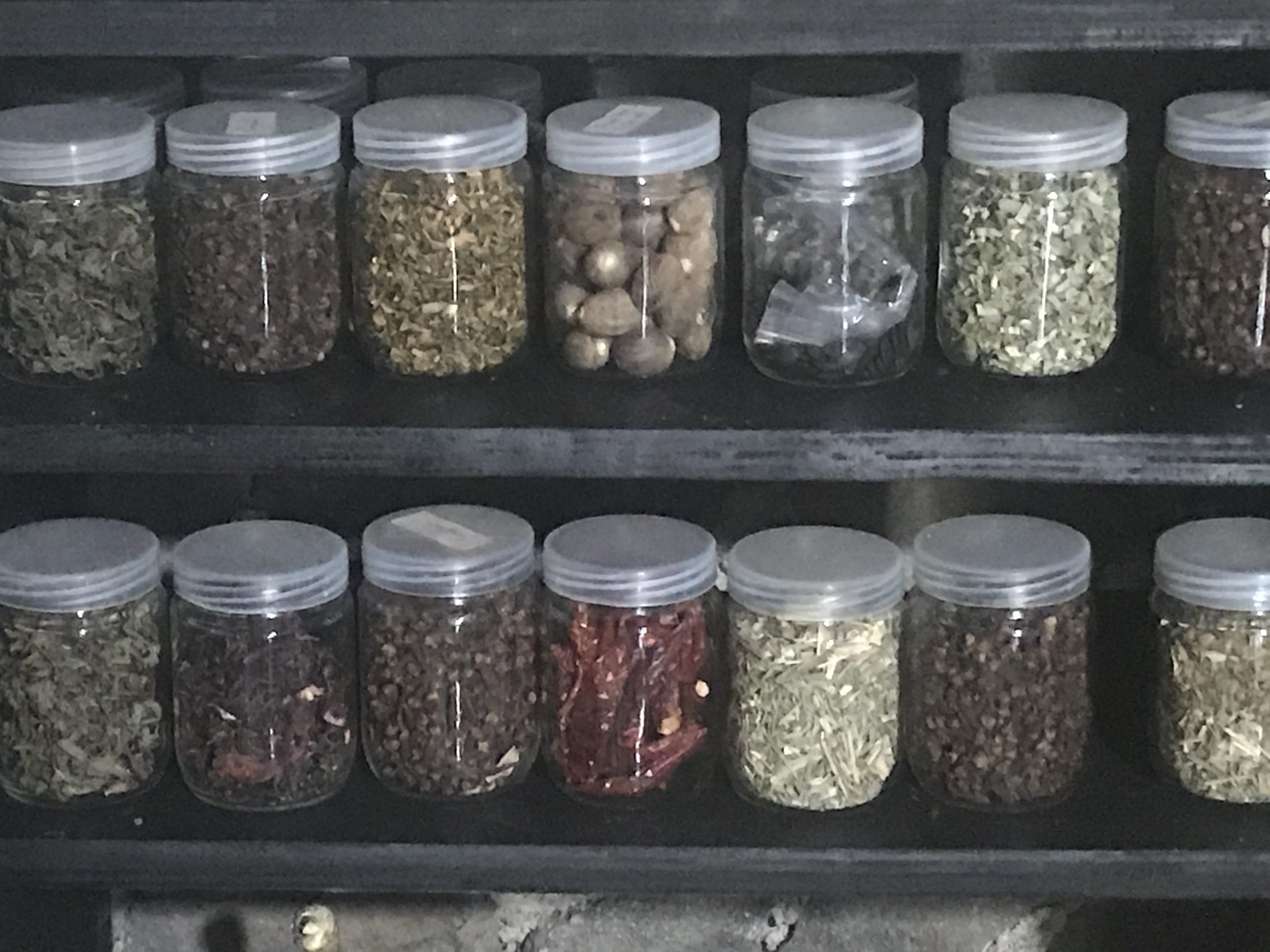 When you shop with us you get the best quality money can buy. It is homemade, farm-grown, organic with 100% dedication to quality. You also help the projects caring for the social and environmental well-being of our farm and village as a model to help to educate around resistance, adaptation and sustainable living and more. Support these initiatives by visiting our shop.
Where does our food come from, how it is grown or raised and what's actually in it? And besides, what do we do about it if we do know? Good food quest asks these and many more questions in an effort to find solutions together. Please join the conversation, the experimentation, and the journey.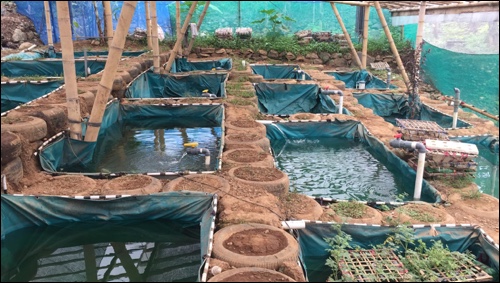 We are in the experimental stage with some of our projects namely turning green waste into animal food by growing insects and establishing forest gardens. We are also making building products from waste plastics and learning to adapt natural farming systems.

Upcoming Events – Online Workshops
Worm-farm compost making from the kitchen
Join us for a lovely online organic compost making module. Face to face on Zoom & support materials provided. Learn more. Click here for bookings
Organic Gardening for small spaces
Learn remotely how to make a productive garden with us for a special online workshop with 5EyesFarm.  Zoom with us –  support materials provided. Click here for bookings
Contact Us
Get In Touch Anytime!
There is often a lot happening around the farm but we make it a priority to make new connections and stay connected. Please feel free to call or email with any questions or booking requests. We welcome your connection.
Occasional News
Connect here by subscribing to our occasional news from the farm